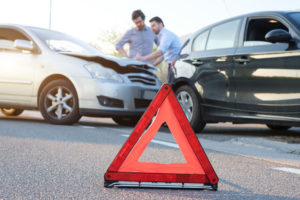 Car wrecks are never enjoyable. Property gets damaged, people may be injured, and it can be stressful to know how to successfully navigate the insurance claims process.
However, knowing what to do after a car wreck can mitigate your financial damage and help to keep you safe.
Here are four vital steps you should take after a car wreck.
Check Yourself and Your Passengers for Injuries
The first step to take after a car wreck is to check for any injuries that might have occurred. Check yourself first; you cannot help anyone else if you aren't safe to do so!
Call 9-1-1 immediately if anyone is hurt. If you are seriously hurt, have someone else call 9-1-1 and wait in place until help arrives. If you can, it can also be helpful to check in with the other parties involved to ensure that they aren't in need of emergency medical care as well.
Move to a Safe Location
A car that slams into another car on a busy highway could still be in danger of being hit by additional vehicles.
If you find yourself in a dangerous location after a wreck, you'll need to move to safety. If the vehicle is still drivable, try to safely move it to the side of the road. If the vehicle is not drivable, turn off the ignition, turn on the hazard lights, leave the vehicle, and physically move to a safe location. If you have emergency supplies like roadside flares, these can be helpful at night, too.
Call 9-1-1
Regardless of the size of your collision, it is always a good idea to call 9-1-1 after a car wreck. Some states mandate that you call the police, as well. Once they are notified, the police will arrive to ensure that everyone is safe before documenting the circumstances of the wreck.
The documentation provided by authorities is crucial for legal and insurance purposes. It is a good idea to obtain information from the other parties involved in the wreck as well – make sure to take down names, contact information, and insurance details. However, you should not attempt to discuss the actual details of the wreck; the police and insurance should handle that for you, along with your lawyer.
Seek Restitution
The last step is to seek restitution for the damages incurred by the car wreck. It is always in your best interest to involve an attorney if injuries have been sustained, as insurance providers will not always provide a fair settlement.
The licensed attorneys at Shrader Law regularly handle cases from car wrecks, both large and small. We strive to get our clients the full restitution that they deserve. If you've recently been injured in a car wreck, call us right away.