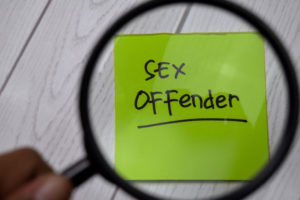 The term "sex offender" applies to anyone convicted of sex crimes under Florida law. Some of these crimes are listed below:
Rape

Incest

Child molestation

Sexual misconduct with minors

Felonies with sexual motivations
Sex offenders are often throught of as a risk to their communities. If someone wanted to know if a person may be a registered sex offender, the state of Florida makes some information available online.
Available Information on Sex Offenders in Florida
The state of Florida created a thorough repository that tracks important information about local sex offenders. If you live in Florida, some people are interested to learn about the sex offenders within their own community, especially if they have children.
Here is the available information on sex offenders in Florida:
Primary Information
After clicking on a sex offender in the FDLE database, you will find a photo of the offender and some additional basic information. This includes:
This information is designed to support public safety and awareness.
Tracking an Offender
The FDLE database also allows Florida residents to track address changes of individual offenders. It also allows someone to input their own address and receive notifications when sex offenders are convicted near them or if a released offender moves into their local community.
Other Information About Offenders
Lastly, the FDLE database provides additional information about each sex offender, which includes:
Additional aliases

Visible identifiers like scars, marks, and tattoos

All previous and present addresses

Information on each individual case

Generalized victim information

Vehicle information
At Shrader Law, we have experience both defending those accused of sex crimes and pursuing civil penalties against those who commit sex crimes.  If you or someone you know is the victim of sexual assault or battery, please do not hesitate to contact the authorities. Additionally, the world-class attorneys at Shrader Law can provide you with compassionate understanding while helping you to pursue justice, including financial compensation.  If you have been accused of committing a sex crime, you could be facing very serious criminal charges, please contact our office immediatly.