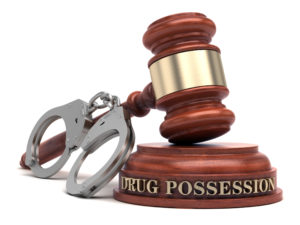 A conviction on drug possession charges in Florida could leave you faced with expensive fines and a long jail sentence. Understanding the seriousness of your charge is crucial, as is finding the right representation. 
Read on to learn more about dealing with possession charges in the state of Florida.
What is a Drug Possession Charge?
Drug charges in Florida relate specifically to the possession of illegal street drugs or prescription medications, also known as controlled substances, for which you do not have a prescription.
Some of the most common illegal drugs that lead to charges in Florida include:
Cannabis

Cocaine

Ecstasy

Heroin

LSD

Methamphetamine
Some of the controlled substances that can result in a possession charge include:
Cannabis

Morphine

Oxycodone

Steroids

Xanax
Don't let confusion over medical marijuana laws in Florida get you into legal trouble. You must have a valid distribution license to sell medical marijuana or a valid prescription to purchase and possess it.
Other Drug-Related Crimes
Drug possession charges relate to being found with an illegal substance, while other charges you might face include:
Possession of drug paraphernalia

Manufacturing

Possession with the intent to sell drugs

Distribution or trafficking
If these charges are added to a possession charge, you may be faced with more serious consequences, including higher fines and increased jail time.
You Could Be Charged with a Misdemeanor or a Felony
Florida classifies drug possession as either a misdemeanor or a felony.  Possession of paraphernalia or marijuana is the most likely misdemeanor of drug crimes.  Almost all other drug crimes are felonies.  
In either case, you may face serious legal consequences including, but not limited to jail or prison time, deportation, fines, or loss of professional licensure.
Don't Wait to Hire a Criminal Defense Attorney
If you're facing a drug possession charge in Florida, it's important to start working with a qualified attorney right away. A criminal defense lawyer will fight for your rights and work to dismiss or lower the charges if possible. 
Contact Shrader Law, PLLC, at 813-360-1529 for a free consultation if you or someone you care about has been charged with possession.